nPower Software releases Power ProEtoMax

The Premier Solution for Pro/Engineer Design Visualization!
---
San Diego, August 2, 2007 - nPower Software (a division of IntegrityWare) announces native translation of Pro/Engineer files directly into Autodesk® 3ds Max® / Autodesk® Viz® with the release of Power ProEtoMax. Our popular Power Translators plug-in for Autodesk® 3ds Max® has become the premier solution for visualizing, animating and rendering CAD models using the powerful Autodesk® 3ds Max® platform. Now nPower Software further facilitates the rendering of native Pro/E models and assemblies through its new Power ProEtoMax translator. Power ProEtoMax greatly improves the work flow efficiency for design visualization; Pro/E users no longer have to spend days or weeks translating their high quality surface and solids models into imprecise polygonal models or intermediate formats, and then struggling to generate high quality renderings. Now with Power ProEtoMax, Pro/E users can import their high quality models directly into Autodesk® 3ds Max® / Autodesk® Viz® for high quality rendering, animation, etc. without intermediate formats, and without loss of precision. Our native Pro/E translator leverages IntegrityWare's precise geometric representation to generate extraordinarily smooth, crack free renderings without polygonal artifacts. Power ProEtoMax opens a streamlined, direct portal to the advanced 3D modeling and rendering environment of Autodesk® 3ds Max® / Autodesk® Viz®.
Power ProEtoMax is the premiere solution for Design Visualization of native Pro/E models.
Dealing with large data is very important, and Power ProEtoMax is designed to handle the large data sets typical of CAD models. Power ProEtoMax also contains all the necessary tools to cleanup, prepare and render Pro/E models. No designer who uses both Pro/E and 3ds Max / Autodesk® Viz® should be without this essential tool.

Power ProEtoMax Features
Power ProEtoMax contains the following features:
Native translation of Pro/E models / assemblies
Import precise trimmed NURBS
User control of tessellation for display / rendering
High quality mesh generation
Cleanup of imported data
Optimized for large assemblies
Intelligent snapping

Native Translation of Pro/E Files
Now you can directly import native Pro/E model and assembly files for optimum throughput. Maximize your rendering efficiency and quality using the native translation directly into the excellent 3ds Max rendering environment.
High Quality Mesh Generation
You want to produce the highest quality renderings possible. Power ProEtoMax gives you the power with detailed control over the tessellation quality; he/she can control the level of detail, the maximum edge length, arc length, etc.
Cleanup Tools
Power ProEtoMax intelligently imports the CAD data, and will automatically sew disconnected surfaces that should be sewn together. It also includes tools for cleaning up imported data. You can sew together faces, flip face normals, trim and un-trim, project curves, apply materials to faces, and other editing options. You can trim surfaces by curve projections or surface intersections. One of the great things about Power ProEtoMax is that even when your Pro/E data is not correct, you can use the powerful Power ProEtoMax editing tools to cleanup the models before rendering or animating.

Large Assemblies
Power ProEtoMax includes special memory management tools to effectively deal with the typical large CAD models and assemblies.

Snapping to Imported Data
Users can intelligently snap to imported NURBS surfaces and solids for editing and cleanup operations. You can snap to edges, faces, vertices, edge midpoint and end points, greatly facilitating associative construction techniques.
How to Get Power ProEtoMax
Streamline your CAD design visualization workflow with Power ProEtoMax, and unleash the power of your creativity. Power ProEtoMax sells for $2495. Power ProEtoMax can be purchased at the nPower Software on-line store (www.nPowerSoftware.com/store.html), and through various resellers throughout the world. A free 30 day evaluation copy can be obtained by contacting nPower Software or one of the nPower Software resellers.
About nPower Software
nPower Software LLC is a company founded by IntegrityWare, Inc. (www.IntegrityWare.com) employees to market the technology developed by IntegrityWare over the past 8 years into the end-user graphics plug-in market.
nPower Software Contact
David Gill, VP of Product Development
858-309-5078
DGill@nPowerSoftware.com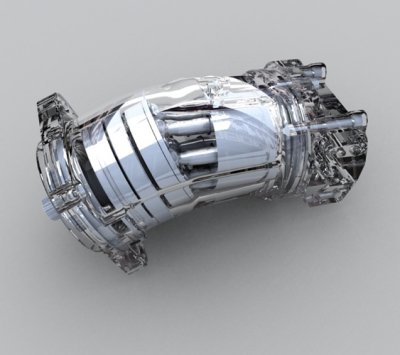 Model imported and rendered (with Brazil) by Justin Yarro
(Think Atomic) using Power Translators. View high resolution image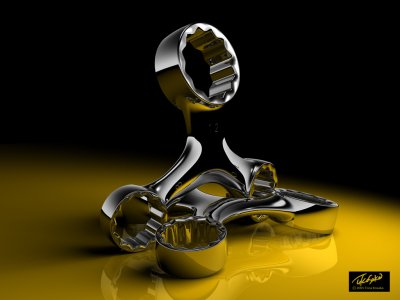 Model imported and rendered by Toru Kosaka using Power Translators.
View large high resolution image




Model imported and rendered using Power Translators.
View high resolution image




Translated model from Akira Ota (using Power Translators).
View high resolution image.

Customer Comments:

André Kutscherauer: "Your tools are really awesome!"
Fred Hodgshon : "GREAT PLUGIN! Amazing performance boost with Mental Ray renderings "
Joel Fazzi: "What can I say?...It is incredible, you're making us look good out here in the 3d world with minimal effort, I love the new stuff!; there is nothing I can throw at this that it can't handle."